"That" moment of your life has finally arrived. You are getting married and you can't be happier about it! Besides your family members, the one group of people in your life who can't contain its happiness is your band of bridesmaids.
We are sure the girls can't stop squealing and giggling about your impending marriage. After all, it is such a great occasion! While having a Bachelorette Party goes without saying, there is something else you can do with them – watch films!
Yes – put on a couple of rom coms and swoon and laugh together – for old times' sake – before you finally tie the knot. Here are our 6 favourite flicks:
1. Band Baaja Baaraat
Newbies Ranveer Singh and Anushka Sharma were a delight to watch as wedding planners in this 2010 Bollywood flick. The two play young Delhiites, Bittoo and Shruti, who open their wedding management company. Hell breaks loose when Shruti falls for Bittoo.
With foot tapping songs and some seriously funny moments, Band Baaja Baarat is an entertainer all the way. It is, especially, an enjoyable pick for those who belong to New Delhi. So grab a bucket of popcorns and laugh away!
2. Bride Wars
Yikes! Imagine two childhood besties fighting over a grand wedding at New York City's Plaza hotel – only because their weddings are scheduled for the same venue on the same day?! That's what this Anne Hathaway and Kate Hudson starrer is all about!
This 2009 Hollywood flick is awesome and has its own many adorable (and bitchy) moments. Even though the plot is a little predictable, you will definitely die laughing with the girls. Let us tell you something – Bride Wars is not going to disappoint you if you are still unsure about it.
3. The Proposal
When Ryan Reynolds and Sandra Bullock team up, you know nothing can go wrong. This 2009 film is so mushy and romantic, it will instantly melt your heart! When the two decide (in film) to get hitched for the sake of avoiding Bullock's deportation to Canada, little do they realize love would actually bloom!
Set amidst the beautiful Alaskan mountains, this film will give you many, many laughs along with oodles of Ryan Reynolds. What are you waiting for now?
4. Mamma Mia
This star-studded musical has a simple storyline: It revolves around a woman's search for her father! And if you like Meryl Streep, you don't need another reason to watch this film! It is a happy motion picture without a single dull moment.
You want to see a film with beautiful landscapes and brilliant music? Mamma Mia is a treat to behold! Oh! And by the way, the wedding is not what you think it will be. It is even better! So hurry – go watch it right now.
5. My Big Fat Greek Wedding
This 2002 film gets a 10 on 10 for everything – storyline, acting, background score and of course, madness! Nia Vardalos certainly wooed her audience with the simple tale of a 30-year-old Toula who is unmarried and lives with her very Greek parents.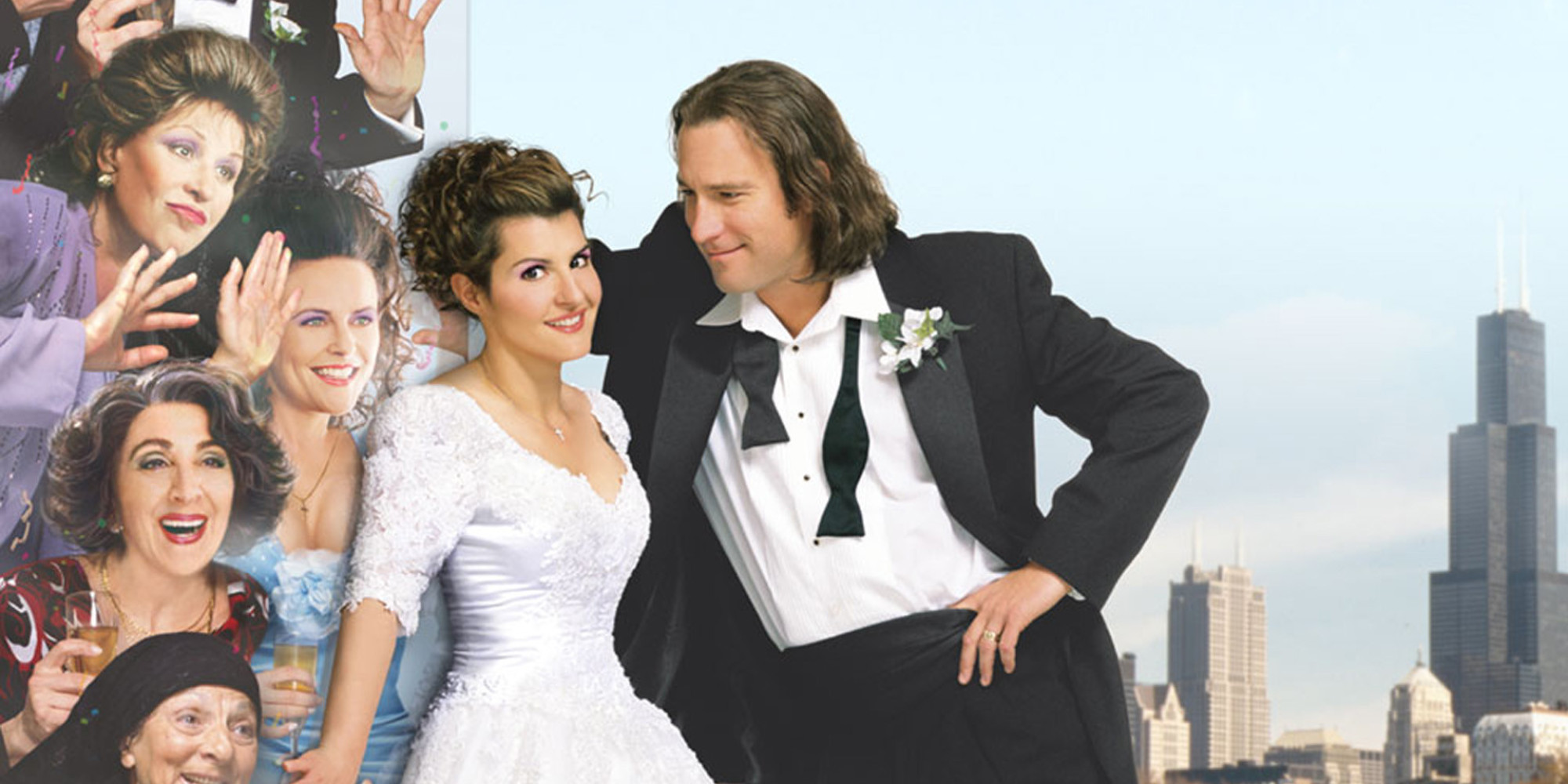 Well, as luck would have it, she falls for a very handsome, but very American school teacher who is equally heads over heels for her! And yeah, then ensues culture clash and crazy instances. But wait – who doesn't love a crazy family, especially when it isn't yours?!
It may be a short film but it is filled with multiple laughs. Go, enjoy!
6. Mere Brother Ki Dulhan
So what happens when a brother falls for his to-be sister-in-law? Can't imagine? Well, then you need to watch this 2010 film! Imran Khan, Katrina Kaif and Ali Zafar are undeniably cute. In fact, so cute that audiences didn't take time to give them their nod of approval when it released.
The music is also brilliant – fun and peppy – just like the overall feel and tone of the film. If you want to watch a caper that is light and promises to tickle your funny bones, then "Mere Brother Ki Dulhan" is the right choice for you and the girls.
Since this list is not that long, watching all of them in straight two days is a possibility. If you and the girls are planning a week-long trip, then two days can easily be set aside for these rom coms. What say?