There are 196 countries in the world today. This means that there at least 196 marriage rituals followed across the globe. And we are not even counting the numerous states in those countries. In simple words, there are way too many marriage customs practiced in the world. And everyone celebrates weddings in their own way.
Now you must be wondering how can such a common ceremony be so different to every religion, community, sect and region? The truth is that it is and that is what makes weddings, on the whole, so special and amazing!
Adding to this thought, we have picked up 7 interesting traditions that we find quite interesting. Read on:
1. Judaism
According to the Orthodox and Conservative Jewish faith, weddings can't be held on the Sabbath, among many other religious holidays. Interestingly, the wedding invitation cards don't read "the honor of your presence".
Instead, they invite the guests to "dance" at the ceremony. Do you know why the groom stomps glass wrapped in cloth? Because this act projects life's mix of joy and sadness!
2. Japan
A Japanese bride is painted pure white from head to toe – which is a symbolism of her purity. Apart from this, she dresses in a white kimono that is accessorized with an elaborate head piece.
During the ceremony, she wears a white hood to hide her "horns of jealousy" that she may feel towards her mother-in-law. At the reception, she again has quite a few outfit changes – starting with a red kimono and ending in a western-style dress.
3. Jamaica
Weddings in Jamaica are a community affair. The entire village gets together to plan and execute the marriage ceremonies. From baking for the event to constructing a booth made of coconut boughs and flowers, the villagers assist in many things.
A bizarre custom but true – the entire village gathers on the street to see the bride and if she isn't well dressed or looks good, she is publicly criticized. Whoa!
4. Czechoslovakia
Fertility plays a central role in a Czechoslovakian wedding ceremony. Before the couple takes the vows, a baby is placed on their bed to bless with them with fertility.
In addition to this, a bride is gifted three motherhood-promoting dishes: first is wheat for fertility, second is millet mixed with ashes and the last one is a sparrow that hides under the lid.
During the marriage ceremony, the Czechoslovakian women also sing for the bride and make her wear a handmade babushka.
5. Wales
According to the age old Welsh customs, a man carves a spoon out of wood and gives it to the woman he wishes to marry. If she wears it, then that means the couple is engaged. Quite interestingly, a bride is kidnapped by her family just before her wedding day.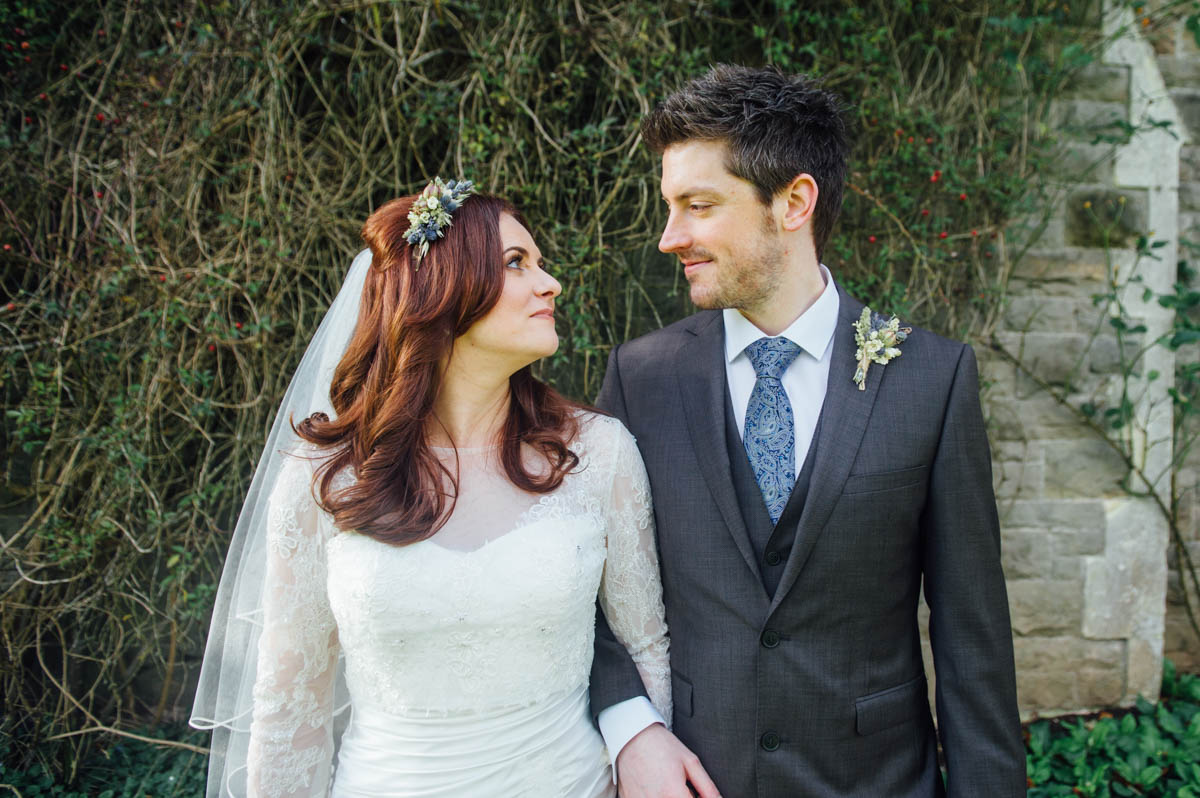 The person who rescues her is said to be married next. The bride, during the marriage ceremony, carries a myrtle, which is a symbol of love, and gives a cutting of the plant to her bridesmaids too.
6. Malaysia
The Malaysian culture also puts a lot of emphasis on fertility during a marriage ceremony. Here, the groom send his bride-to-be child-bearing presents such as trays of food with origami flowers and cranes made from currency bills.
During the wedding, the bride and groom sit while dressed in brocades and feed each other yellow rice with hands painted with henna. During the ceremony, every guest receives an artistically decorated hard-boiled egg that stands for "fertility".
7. Russia
In this country, the couple must have a civil ceremony – otherwise the marriage is not considered official. Hence, getting married as per religious customs is not enough in Russia. The couple has to apply to the Department of Registration of Civil Statuses to be allowed to have a wedding.
And they have to wait for one month after the application process is complete. In a traditional orthodox ceremony, the couple is treated like royalty for the day. They stand on a special carpet to take their vows.
The Russians also have a wonderful method of testing who will be the head of the household. Couples share a wedding loaf, popularly known as the Karavay. Whoever takes the biggest bite is pronounced the household head. Cute but funny, right?
So if you thought that marriages in India are quite an affair, then you are wrong. When it comes to wedding ceremonies, every region seems to dance on its own tune – and that's just fantastic!