you are getting married anytime soon, then you will agree that tying the knot is a big milestone indeed! And it is not just because you have finally found your soulmate, your true love, your partner-in-crime; it is also due to the fact two families are on the verge of merging and becoming one – and it is a big deal for Indian families!
Moreover, you are going to go to a new house, call a completely different set of people your "family" and have a very different schedule altogether. Millions of changes are anticipated. You are nervous, apprehensive, on Cloud 9, ecstatic and what not! You are eagerly looking forward to the happy days.
But let us not talk about the "serious" stuff today – that can happen some other day. Right now is the time to indulge in more interesting, light-headed aspects of a wedding such as picking an engagement ring! Yes, we understand selecting the perfect ring is a herculean task – but hey – it is also a fun activity!
Trust us: you have waited your whole life to meet the perfect guy and now he is here. And so is the fabulous opportunity to buy yourself THE ring that not only symbolizes the love you have for him but is also fashion-forward, inspiring and "so you".
From colorful center stones and mixed metal settings to vintage-inspired designs – we have a long list of engagement rings that left us thinking "wow". But hey, we won't just show you a couple of photos. We will also give you the reason for why a particular ring was put in this list:
1. Rose gold
The color pink gold is everywhere. Even iPhone 6S is available in pink gold! We will agree that it is a very beautiful! It is neither too bling-y nor too dull. Rose gold epitomizes a balance between love and style. It is perfect for you if the feminine rosy shade flatters your skin tone and looks gorgeous on your finger.
2. Colorful diamonds
A solitaire engagement ring looks so beautiful – that's a given. But if you want to take a more unconventional route, then a colorful diamond is not a bad choice either. In fact, it is a rather ball-sy move! Go for shades such as yellow and pink to stand out from the crowd – without feeling too over-the-top. Make a bold statement with hues such as black or chocolate – your choice!
3. Floral designs
Flowers, petals and vines – engagement rings with floral accents are a hit right now. Add a whimsical touch to your finger with a delicately designed wedding band. You might not find a lot of ladies with floral rings on their fingers, but you don't have to follow their lead. If you think that this kind of ring suits you best, then go ahead. Buy it, wear it, flaunt it!
4. Square bands
This cut is so cool and instantly adds a touch of funk on the engagement finger. Most rings are oval-shaped, so a square band definitely stands out. It is also more comfortable and the edges don't pinch or constrict your fingers. Plus, the cut suits all kinds of skin tones. So it's a win-win situation all the way!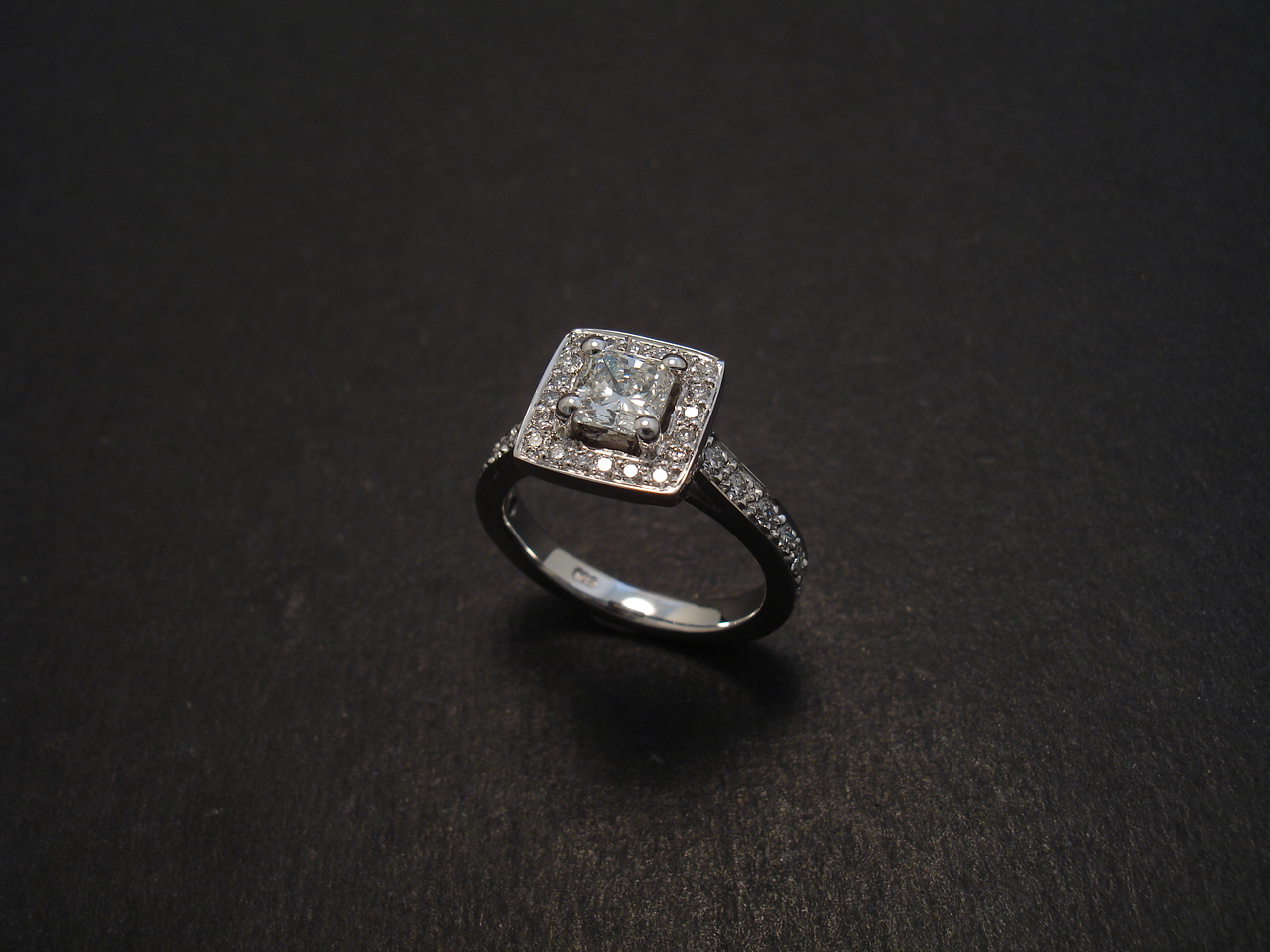 5. Mixed metallic halos
Can't decide if you want sapphire, rose gold or platinum? Well – how about three stones in one! Just mix and match them all and make a wedding band that's your definition of love and unity. Not only this, you have the option to flaunt multiple stones in one go – and what can be better than this? We'd say: nothing!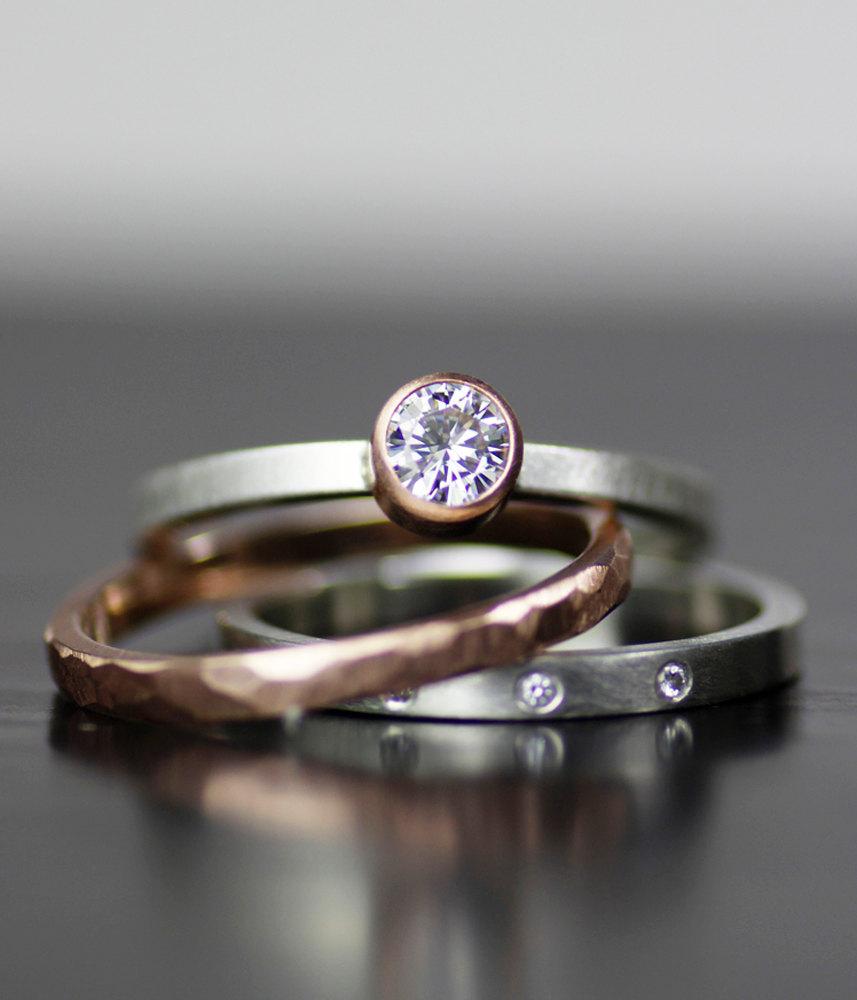 6. Stacking bands
If you want your finger to look heavily adorned, then a stacking band will make the right engagement ring for you. All you have to do is pile as many rings as you want to represent different milestones – the ones chosen by you. Trust us: stacked rings look regal, so gorgeous!
So yes – there are a lot of options to choose from. And we will also advise you to go with your instincts. Whatever you like the best is the right ring for you!